There is a move to try and coerce Electoral College voters to jump from Trump to Clinton in in the name of "unification!"
Michael Baca is a graduate student at Northern Arizona University. He's a registered Democrat who supported Bernie Sanders. And he's a member of the Electoral College, who's trying to convince the other electors not to vote for Donald Trump.

"There's a chance that by coming together, we can avoid a Donald Trump presidency," he says. "But it's going to take a unification of Americans, I believe."

Baca calls himself a Hamilton Elector, and he says a half-dozen other electors from across the country are on board with his plan. In Baca's ideal scenario, the Electoral College would agree to rally around a moderate Republican, and then vote for that person. While that goes against Baca's personal affiliation, it would mean keeping the president-elect out of office.
Not going to happen.
Also, I am not sure we will UNIFY AMERICA by changing the results of the election.
Grow up.
Further highlighting how absurd this is, the Trump campaign's Alabama co-chair has been contacted to switch his vote…
As an Elector I have been bombarded by emailers pleading with me to "do the right thing" which in their perverse minds is to vote for Hillary Clinton. Not surprisingly most came from the liberal strangleholds of California and New York. The only right thing for me to do is to cast my vote for Donald J. Trump as I am legally, morally and ethically required to do. I call on all electors across the country to cast the vote as their individual states voted and not listen to any of this nonsense.
Trump's your next President, deal with it…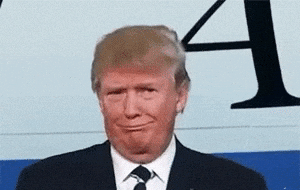 Or don't.
Filed under: Uncategorized |